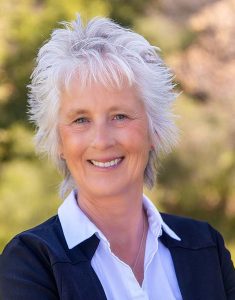 Carrying on the Family Tradition in Real Estate
Since 1990, Jane has worked in the Julian backcountry as a licensed real estate agent. She possesses a risk management specialist designation and keeps her real estate knowledge up to date with continued coursework.
Julian real estate is a family tradition for Jane. Her parents opened a brokerage here called Brown and Curry in the early 1970s and operated out of two offices until 1990. Her sister was also a broker. Leading by example, Jane's family inspired her to pursue a real estate career in the area.
In her free time, Jane enjoys riding her horse, a mustang named Cheyenne, socializing with friends, and hiking in the backcountry. She and her husband live in Wynola. Jane has two daughters, grandchildren, two dogs, four cats, two horses and two parakeets and spends as much time with all of them as she can.