THE DRAMATIC LANDSCAPES SURROUNDING JULIAN
Anza-Borrego Desert State Park
A scant 20 miles east of Julian, Anza-Borrego Desert State Park presents a different world. California's largest state park boasts 600,000 acres/242,811 hectares of varying desert terrain, including spectacular badlands, winding slot canyons, beautiful palm oases, and cactus-studded mountain slopes. 
This desert owes its name to famous Spanish explorer – Juan Bautista de Anza, made his way across the desert in 1774, and the "borrego" – the Spanish word meaning sheep —referring to the park's bighorn sheep which are native to the region.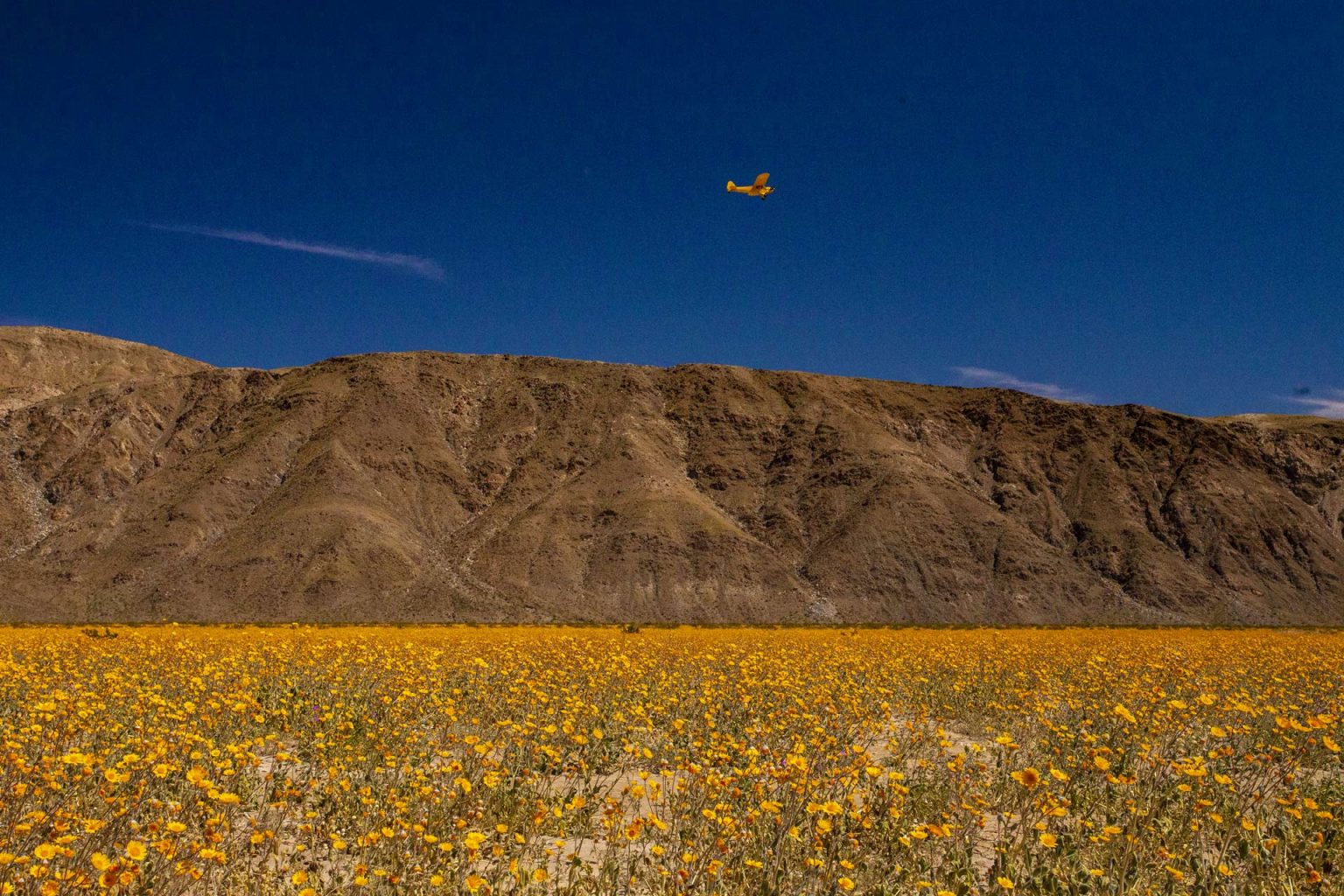 The park's dramatic landscape is constantly being shaped by flash floods, earthquakes, and weather erosion. Aside from its main attractions, a great deal of Anza-Borrego remains wild and remote, mostly protected from the masses due to its lack of roads.  For the adventurous, though, the region offers incredible stillness and unforgettable beauty.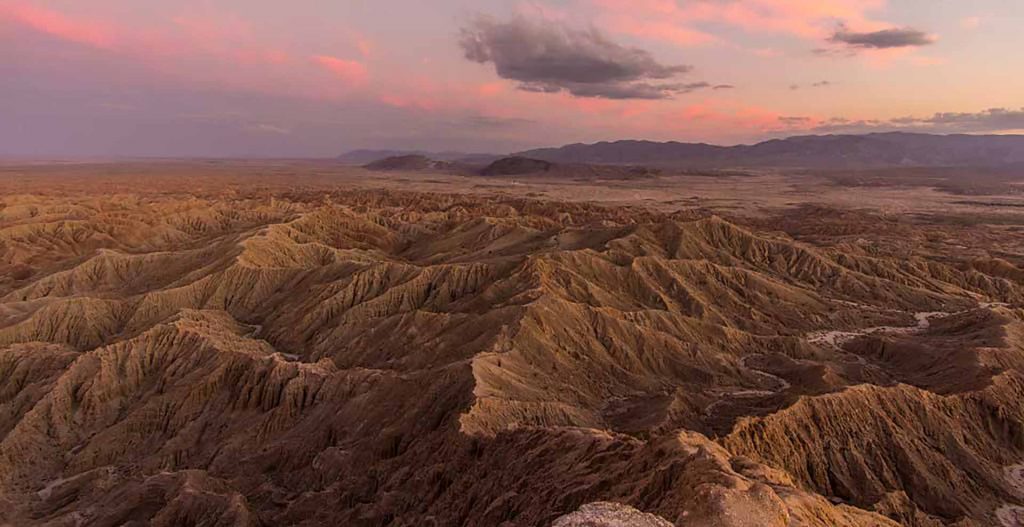 Stretching across twenty miles of the park, lie the Borrego Badlands within California's southeastern corner. They're best viewed at sunset or sunrise, when the Badlands' maze of arroyos and canons cast strong, defining shadows. As you look out over this arid landscape imagine that the entire area was sculptured by water. Marine fossils found across the region prove that it was once underwater beneath the tropical seas of the Gulf of California mixed with water flowing from the Colorado River. Scientists found the estuarine sea once abounded with aquatic life—home to sea turtles, fish and sharks.
One of the vistas of the Badlands' surreal landscape is at Font's Point.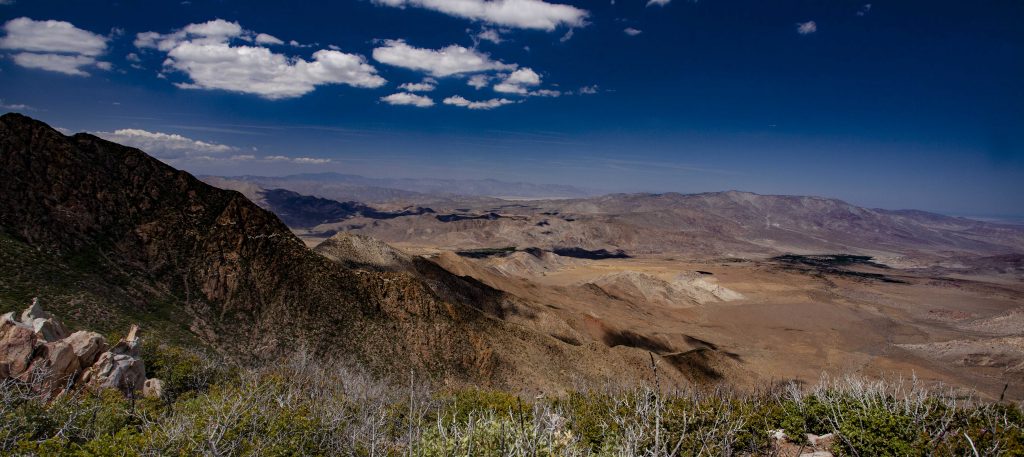 Mt laguna lies southeast of Julian and is one of the highest points in the region.  The Pacific Crest Trail runs through here, offering sweeping vistas of the deep valley floor, thousands of feet below and views out towards the mountains of Anza Borrego in the distance.
 Following ideal rain conditions, Anza-Borrego explodes with one of California's most spectacular wildflower blooms, as yellow desert sunflower, golden poppies and purple verbena, cover the desert floor with color.
The Metal Sculptures of Ricardo Breceda
On the outskirts of Borrego Springs, it's hard to avoid seeing artist Ricardo Breceda's incredible metal sculptures. They depict mostly prehistoric creatures that once roamed the land, such as the saber-tooth tiger, dinosaurs and mythical creatures including a sea serpent of over 300ft in length.