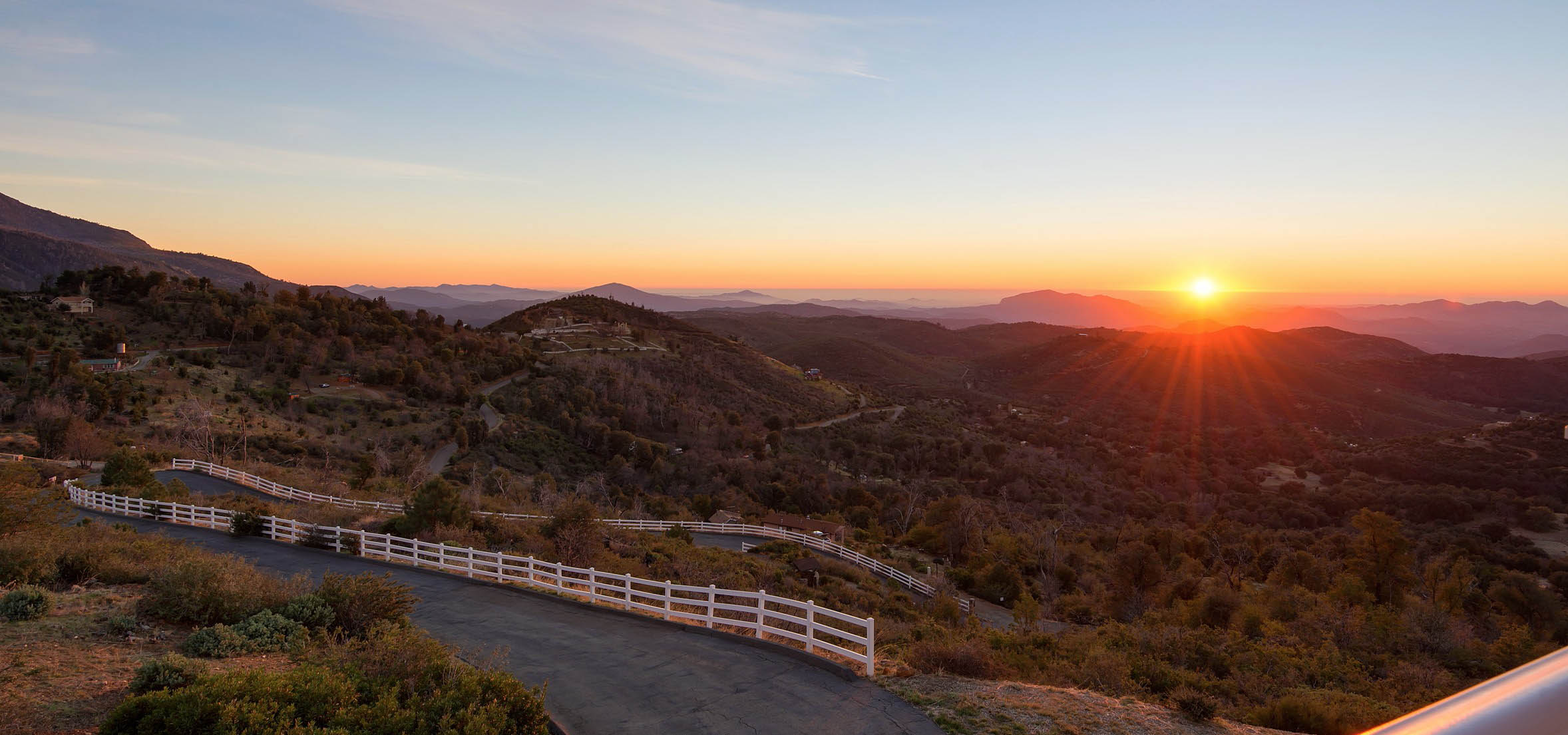 How to Find the Right Julian Neighborhood
The San Diego Backcountry real estate market is very strong—and all for good reasons as the area allows you to enjoy a rural, small-town, mountain lifestyle and still be a short drive away from highways and state roads leading to the Los Angeles and San Diego areas. House hunting in a new area can be a daunting experience when trying to figure out which neighborhood and area will match your lifestyle. With a limited marketplace of homes in a small geographic area, many people find it easier to look for the perfect house as opposed to looking in a specific location. If you have children and are looking in the Julian zip code, your child will typically attend the Julian school systems. Differences in neighborhoods can come down to specific water districts and HOAs – if any. All Julian neighborhoods have something unique to offer, no matter your lifestyle.
I've written an overview of the areas in Julian as well as the surrounding areas. Many of the homes are stand-alone instead of being in HOA-type neighborhoods and are lifestyle listings. It's easy to figure out if the area is a fit based on researching adjacent neighborhoods.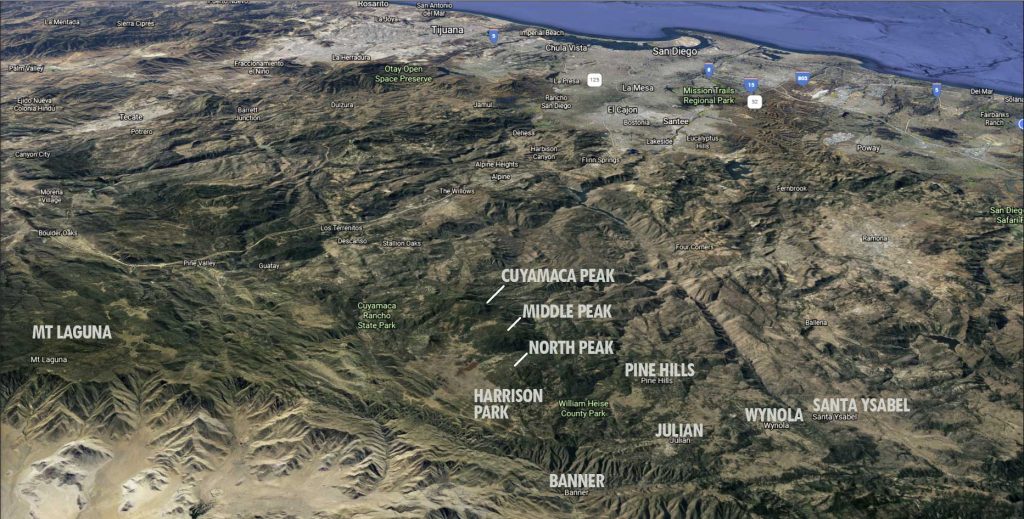 Mesa Grande
The Mesa Grande area is home to some large cattle ranches run by families. These areas are considered "lifestyle" areas as there is a lot of land and you can have animals without many restrictions.
Lake Henshaw
If you're looking for views of Lake Henshaw, many homes have sweeping views of the Lake and the nearby valley.
The Santa Ysabel Reservation
The reservation is home to about 110 of 300 or so registered tribal member of the Santa Ysabel Band of Diegueño Mission Indians.
Wynola
Wynola is an up-and-coming area not only known for existing homes but for land to build your custom dream home and is unofficialy at the junction between the zip codes Santa Ysabel (92070) and Julian (92036).
Wynola Estates
If you're looking for an exclusive water district and a neighborhood with established CC&Rs (conditions, covenants, and restrictions) then the quiet and hidden development of Wynola Estates may fit the bill. Wynola Estates is tucked away off Highway 78, but with proximity to highways and large lots – perfect for privacy and for growing familes.
Hoskings Ranch
Hoskings Ranch is a gated community with a small population. Most properties exceed 40 acres in size with have large homes and private wells. The covenants, conditions, and restrictions (CC&Rs) of this neighborhood are well established.
Calico Ranch
Accessed by private dirt road in the Wynola area is a small community that lies within the Julian zip code called Calico Ranch. The properties and homes are also on the larger side.
Pine Hills
On the west-facing side of the town lies Pine Hills, a fairly large middle-to higher class neighborhood. Lot sizes are typically larger here as well and the area also enjoys its own water district.   
Deer Lake Park
Deer Lake Park can be accessed from Pine Hills Road. The neighborhood is small and close to William Heise County Park. This settlement also has its own water district.
Julian Pines
Just a stone's throw from Main Street, the Julian Pines area, formerly known as Sleepy Hollow and Payson, offer affordable rental units. Over the years, this area has had a reputation for housing troubled residents; although the area is undergoing an upswing and improvements have begun. This is not considered a family-friendly area.
Old Cuyamaca and Slumbering Oaks
The small neighborhood of Slumbering Oaks can be found on a private off Old Cuyamaca Rd. Most homes are on several acres with spectacular west and/or east views. Private wells provide water to these homes.
Julian Historic District (Downtown)
The downtown area is now protected by the County Zoning Ordinance as the Julian Historic District. As such, any exterior renovations or changes must be pre-approved by the Julian Architectural Review Board (ARB). Water for businesses and residences within its area is provided by the Julian Community Services District (JCSD). JCSD. Because the majority of the town is served by a small sewer system, EDUs are constrained.
Harrison Park
One of the larger neighborhoods, Harrison Park borders the Cleveland National Forest and Cuyamaca Rancho State Park. Mountain Lion sightings are not uncommon. The 2007 Cedar Fire burned all but three of the homes in this area. As a result the homes are built after 2003 and most have built-in fire prevention measures. Harrison Park once had a reputation for drug abusers and squatters but that dissipated with the fire, and the neighborhood has a good reputation.
Lake Cuyamaca (North Peak)
The Lake Cuyamaca community straddles the western slopes of North Peak, enjoying beautiful views of Lake Cuyamaca. A few homes also have a western outlook. The elevation of Lake Cuyamaca area exceeds that of than Julian, so winter can bring more snow and colder conditions.
North Peak Property Owners Association
This is a gated community on North Peak with beautiful views both east and west. There's an HOA and an exclusive water district.
Cuyamaca Woods
This rural neighborhood can be found on the west side of North Peak. It is accessed via the Cuyamaca side of Engineers Road or from the far side of Pine Hills. All homes here are totally off the grid. It's another area that was wiped out by the Cedar Fire, so most homes are rebuilds.
Kentwood 1 and Kentwood 2
The Kentwood neighborhood is considered as two separate areas. The ridgeline splits the neighborhood into two distinct valleys. The names you refer to the areas depend on how long you've lived here. Kentwood-in-the-Pines, aka Kentwood-One (K1), is the northeast side of the settlement accessible through HWY 78. The southwest (HWY 79) division was known as Kentwood-in-the-Dump or Kentwood by the Dump; but more recently is known as Kentwood-Two (K2). This region's name arose when the town had a dump that was located behind the neighborhood. These terms were never meant to be derogatory but instead to distinguish the two separate geographical locations. These days only old-timers might use Kentwood-in-the-Dump and Kentwood by the Dump. Many old-time locals lament the transfer of the dump to Ramona.
Located in the Majestic Pines Water district, The Kentwood 1 and 2 communities are recognized as being very peaceful neighborhoods. The lots and homes in this area are on the smaller side. Aside from being close to town, they're also on better, county-maintained roads. Manzanita Road has a reputation for speeding motorists. Thankfully they tend to drive more slowly on the side streets. The area is popular for walking and bike-riding.
Whispering Pines
Heading east on HWY 78, beyond the entrance to Kentwood 1, are four paved rights (Whispering Pines Dr., Sunshine Trail, Cannon Dr. and Whispering Pines Dr.). These roads lead into the neighborhoods of Whispering Pines. As with the Kentwoods, this area has smaller parcels and smaller homes. The community lies within the Majestic Pines Water District.
Banner Grade
On the eastern side of Whispering Pines and Kentwood you'll find Banner Grade in the valley. In the 1800s the area was heavily mined. Today, ranches like the Banner Queen and the Banner Princess occupy the area. Where the grade levels out, you'll see the Banner Recreation Ranch, which rents trailers. Private wells feed the properties.
Shelter Valley
As you drive down Banner Grade for 15 miles, you'll reach Scissors Crossing. A right onto the Great Southern Overland Stage Route delivers you into the Julian desert community named Shelter Valley. In comparison to the rest of the Julian zip code, houses and rental homes are much cheaper here. During the months of fall and spring, hundreds of hikers pass through the area. The community of Shelter Valley pitches in to help hikers in a multitude of ways, such as transporting them to and from Julian or providing temporary shelter.
Butterfield Ranch and Canebreak
Drive a further ten miles along to Butterfield Ranch. The Ranch provides subsidized trailer and mobile homes to low-income tenants. Not unexpectedly, the desert area has a reputation for drug abusers, but there are plenty of decent people who also live there. The Pacific Crest Trail cuts through the area. 
Canebrake is one of Julian's most unique desert communities. Founded in the 1940s as a series of "Jackrabbit homesteads," the small community began by settlers building actual homes out of 'found' materials. Surrounded by the Anzo Borrega Desert on three sides, Canebreak formed its own community water system that is still in operation. The area has attracted individuals and families drawn to the intentional community of artists. Canebreak is located off the Historic S-2 Route, also known as the Great Overland Stage Route-GSO, and about 22 miles from I-8. With a lack of ambient light from a large town, stars are brilliant and wildlife is abundant. The Canebreak Community Association is non-HOA and is an all-volunteer organization that works to keep the community spirit alive.